Self-portrait from Boring Old Wildcat™, which I guess isn't so boring, considering it had been months since I'd been here: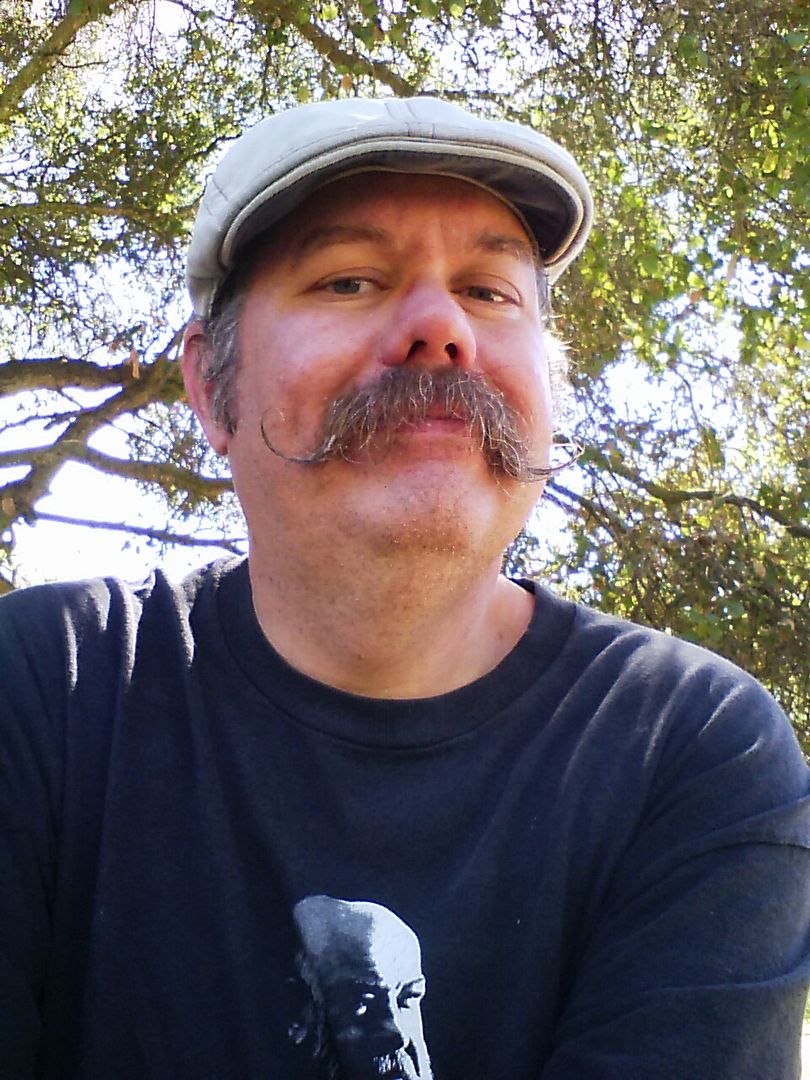 Sorry for the advanced delay in getting this post out. I'd excuse it, but there really are no excuses.
The Labor Day holiday was not so horrible as I had feared. I guess the campers got it all out of their system on Memorial Day and the Fourth of July (which fell on a Monday this year). Actually, my poor co-worker M_______ received the brunt of it, because he was working the day use over at China Camp Village, where it seemed we received the most traffic.
Wildlife seemed to provide most of the entertainment this weekend. Found a live raccoon that had crawled into one of the trash receptacles and curled up to take a nap on top of the garbage. Had to jab it with my pogey stick to get it to leave.
It's confirmed that I have a few vacation days coming up in a couple of weeks, so that's a relief. I believe I've earned it. In the meantime, I'll relish the coming of the off-season, where I can concentrate on other things than just cleaning restrooms and picking up trash.