Self-portrait from Santa Cruz city streets, reminding me that I'm overdue for another photo taken at the oceanside: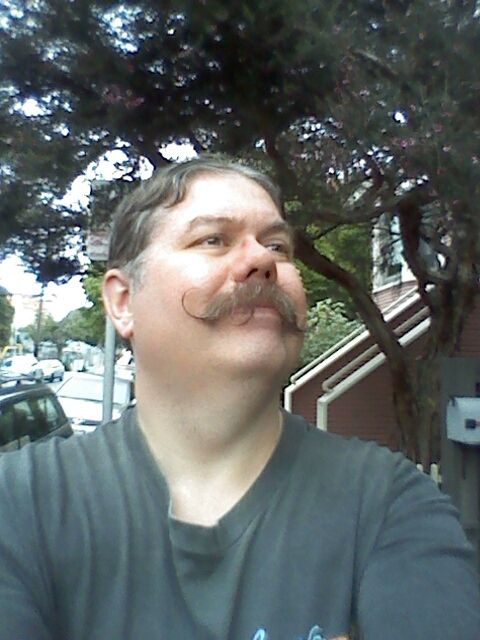 Work on
Confirmed Bachelors
is continuing apace. I already have the first draft of the first acts of two episodes complete. Cross your fingers that this project isn't another that I'll leave partially finished before abandoning and having nothing come of it. When it's at a later state of development, I'll start thinking about crowdfunding options. And if/when I find a suitable actor who's game, I want to film a table-read to help drum up interest. More as it develops...
I was bummed by the passing of Chris Squire over the weekend. Yes were one of my favourite bands, a serious highlight of my discography that I never get bored with.
Fragile
and
Close to the Edge
are still in heavy rotation at Casa de Progbear lo these many years later. The bass is an instrument I rarely pay much attention to, but I certainly did when Mr. Squire was playing. Just check out "Heart of the Sunrise," he defies being ignored.
Park-housing-mate A___ is currently on vacation in the Sierras. I feel like such a slovenly housekeeper compared to him; I returned to the park this week to find the stovetop, toilet and bathroom/kitchen sinks
spotlessly clean
! I ought to be ashamed of myself!