Self-portrait from the Crockett Library, whence I am composing this post. Sorry for the frumpy look: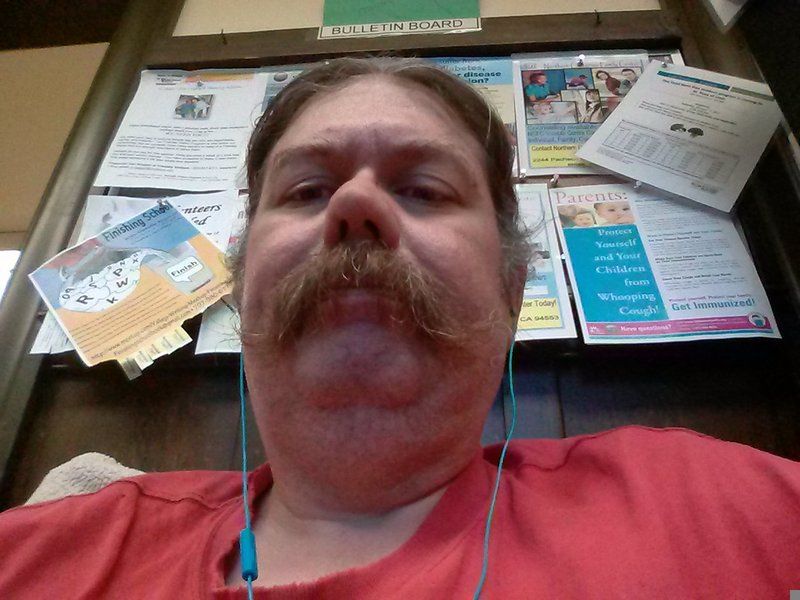 I shouldn't get over-confident with regards to facial hair symmetry, as I've been having drooping issues again of late. And with a Beard & Moustache event coming up! Oh well, I don't have any intention of competing, I am just there to support/meet up with

aadroma
.
My attempts to go hiking here in the Crockett area have been met with failure each time, for one reason or other. This time it was rained out, even with a little hail! I managed to get a little street walking around town in, but my original plan to hike from Eckley Pier out to the town of Port Costa is out. Oh well. Is this some kind of curse?
Finally got a copy of
Love Has Many Faces
, a rather infamous Lana Turner vehicle from 1965.

albadger
and I wound up watching it on Friday. It's very quotable, in particular any scene featuring Ruth Roman or Hugh O'Brian, who between them steal the show from Lana's legendary "million dollar wardrobe."
Hoping to hear from the park soon. Keep your fingers crossed for me!