Self-portrait from the bayshore near Rodeo: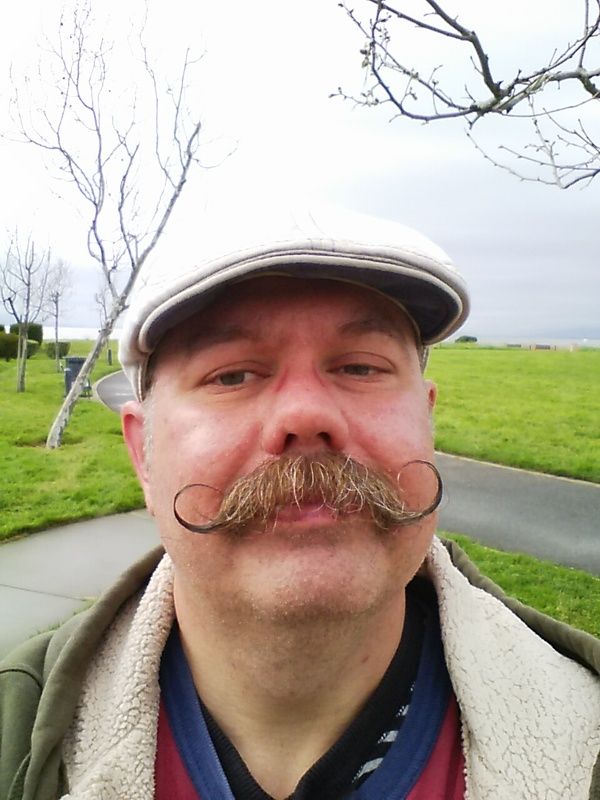 So it's confirmed. I start up working again at Mt. Tamalpais State Park...soon. I talked with M___ on Friday over the phone and we'll be doing a little walkthrough of the park and a visit to the trailer where I'll be living on Wednesday. More info as it develops.
Also confirmed: my ticket for the Moustache & Beard Contest in Sacramento in April. I'll be competing for the first time ever! Wish me luck!