Self-portrait from the innovatively-named Coffee Shop in Lafayette. I swear to you, I do things other than drink coffee!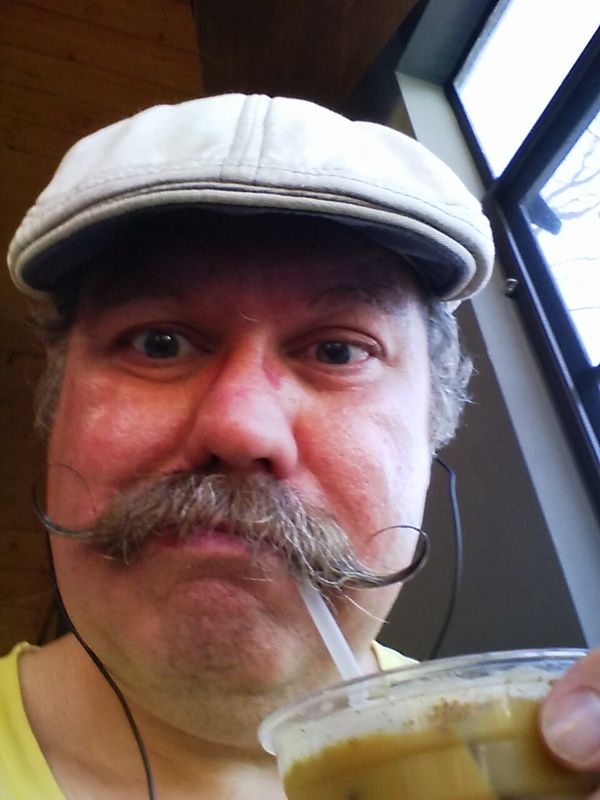 Took advantage of the sunny weather and went hiking out to Briones on Sunday. I was down at the Lafayette Ridge entrance. It was popular in spite of the heavy storm damage to the trail. I found that if I'd just gone and taken the gravel service road I could have avoided all the landslides and junk. Duh!
Cutting this short, but I have an interesting announcement regarding the Weekly Puck which will come up later this week. Watch out for it!