Self-portrait from Pinole's East Bay Coffee, holding 12 ounces of the Elixir of Life: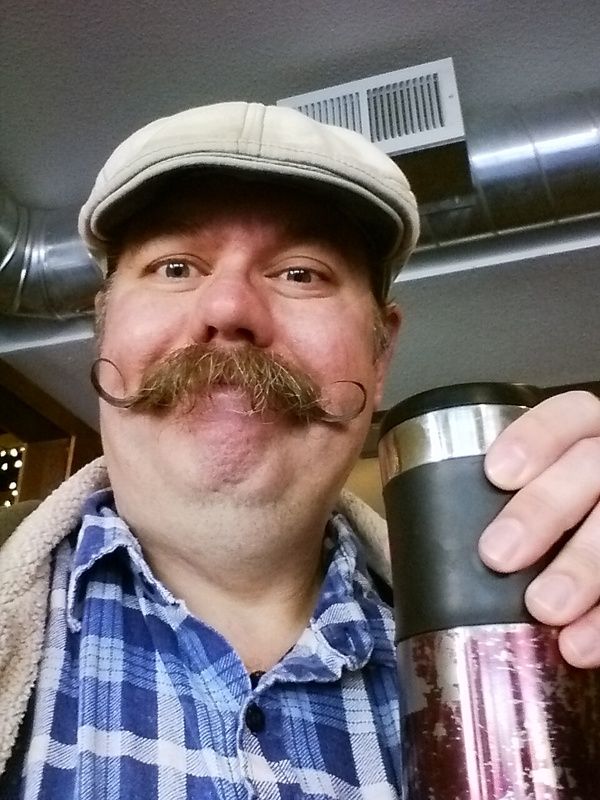 This has been a strange week. The whole interview thing was odd. It's for a place I don't even remember sending an application for, there was a mix-up with the scheduling, and it's at the State Parks office near McClellan Field. That said, I have a better feeling about this interview compared to the others I've had. We'll see. If not, I understand that they're having another test coming up soon, so I have that to fall back on if this doesn't come through.
In the meantime, I should call M___ and/or R_______ to see where I stand regarding working seasonally again. It's looking like Mt. Tamalpais and not China Camp this year. Which is going to require some adjustment, but it looks fine for the present.
Didn't get as much hiking done as I wanted to this week. The unsettled weather kind of threw a wet blanket on my plans.