Self-portrait from Point Pinole: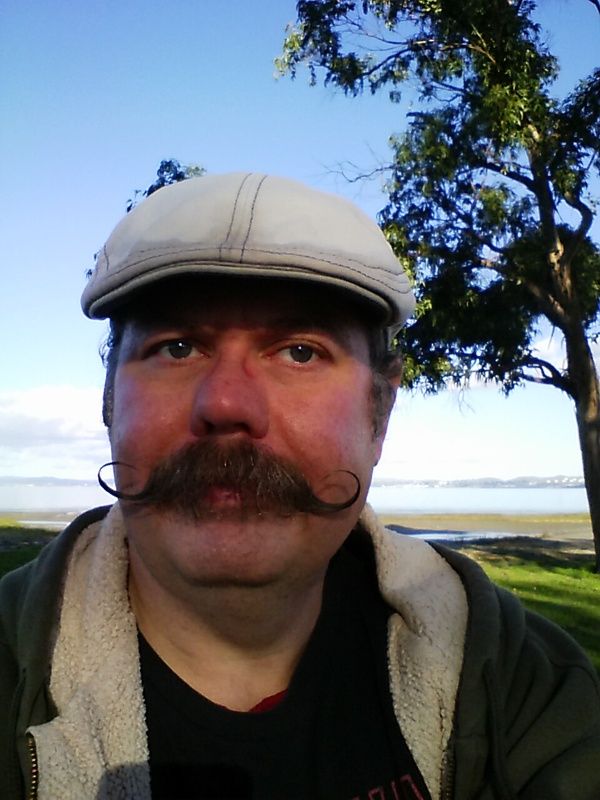 I haven't been here in a while, and I'm impressed by the progress they've made with the "new" entrance! Looks like restrooms, picnic tables and a new parking lot have all already been installed! Haven't checked it out from the other side to see if it's open yet, but it looked great from the trail!
Kind of a light activity week. Mostly just tedious stuff like automotive maintenance: oil change and fuel additive. You know, spend a little now to avoid spending a lot later, that sort of thing.
Haven't had any new job interviews yet, but I hope to hear from the people at the Franchise Tax Board this week. In the meantime, I keep haunting the State site to see if any new examinations have come up. Nothing. Spinning the wheels, in other words.