Self-portrait from a new favorite hang-out spot, Point Richmond's Kaleidoscope Coffee: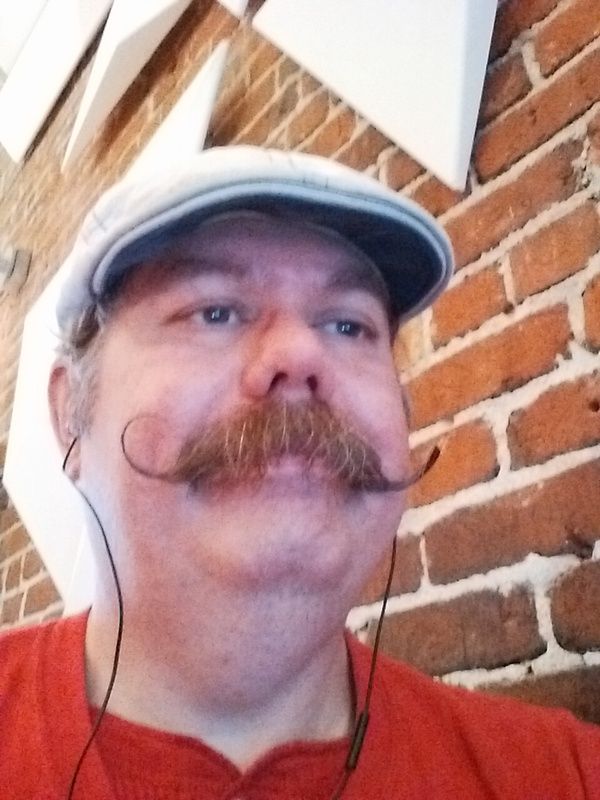 Didn't really feel like venturing far this weekend, for various reasons, so I was pretty hermit-y.

bigjohnsf
and Harvey (not on Social Media™) lured me into Berkeley for a dinner at Saturn Café, but that was about it. Haven't done a lot of hiking on account of the weather.
Still in Expectation Mode on that full-time position with the State. Had another interview on Wednesday at the Franchise Tax Board in Rancho Cordova, but I'm not holding my breath on that one. It sounds like a pretty undemanding job, but it requires a Class B license. I'm pretty sure one of their other interviewees already has one. Oh well, looks like there's another interview coming up in the coming weeks at least.