Self-portrait from Oakland's Leona Canyon: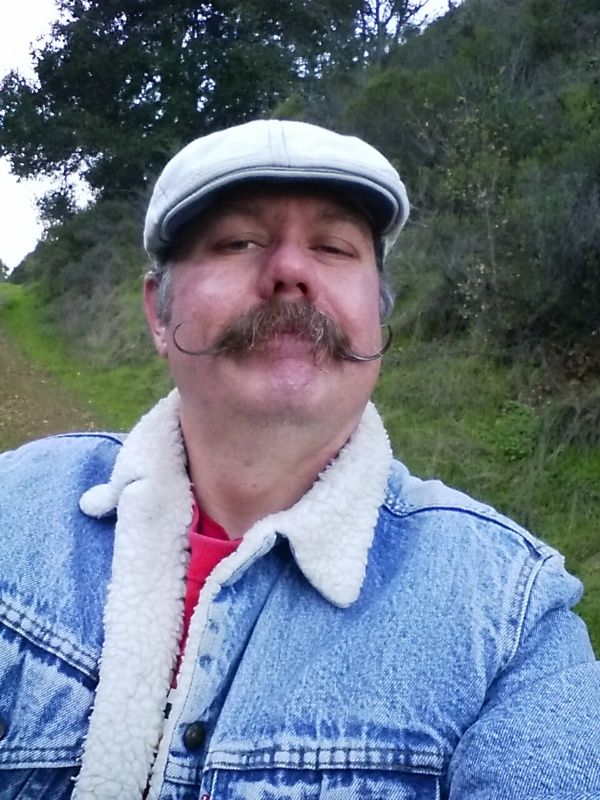 Nothing as cool happened to me this week as finding that free dual cassette deck. Still on the lookout for a vintage solid-state receiver to replace the much-missed
Pioneer SX-1000TW
. The ones I saw recently at Urban Ore (an overpriced Kenwood) and Hayward EcoThrift (an even more overpriced Toshiba with missing knobs and an early digital Hitachi, also with missing knobs) didn't cut it.
Sunday was a long day in San Francisco, hiking around Mountain Lake again, a trip to Amoeba, then a brief stop at Maxfield's (café) before dinner at Ken's Kitchen (Chinese restaurant) with

albadger
,

hardybear
,

scottasf
,

bigjohnsf
and Jim Billy (not on Social Media™). Afterwards, John, JB and I went to Green Apple Books in the West part of town, then for dessert at the doughnut place down the street.
There's another job interview coming up at the Franchise Tax Board in Sacramento on Wednesday. I'm not expecting much, but I figure someone's eventually got to take the bait.